Ranieri Assets .....
Ranieri Assets stands as a distinguished autonomous asset management firm with a profound commitment to its role as an investor. At the heart of its operations lies an unwavering reliance on factual data to assess its competence and potential for generating profits. This dedication is vividly evident throughout its meticulous procedures encompassing business sourcing, deal closure, enterprise development, and strategic exits.
Company Overview
---
Our Firm
Ranieri Asset believes in building enduring relationships with clients through trust and a shared purpose to improve investment outcomes for a better future. We work as your partner to navigate the complex world of financial markets, anticipate trends and identify opportunities. Ranieri Asset do this by taking the time to truly understand your needs and remaining responsive and flexible as they change so we can continually provide robust solutions aligned to your objectives, risk tolerance, values and preferences.
"Returns matter a lot. It's our capital." …
Who We Are?
Ranieri Asset is a firm with experience and conviction. We were found to help investors chart financial courses that safeguard their futures. Our focus has been on growing and preserving our client's wealth so they can focus on other matters of concern.

Ranieri Asset offers a wealth of experience and investment insight to help our clients reach their goals. We actively manage separate portfolios, allocating assets between equity and fixed-income investments tailored to each client's needs and objectives. Whether the goal is to retire to comfort, build generational wealth, or ensure the perpetuation of an endowment.

Ranieri Asset is convinced that financial goals are more than numbers for our clients. It may come in various forms, such as a new home, a comfortable retirement plan, or even a small business.

Our management model attracts individuals who share a passion for investing and flourish in an environment of punctilious analysis, challenging dialogue, and professional and personal respect.

As an investment manager, Ranieri Asset is charged to do one thing: deliver enthralling investment results for you with long-term effects in mind. The forte of investment insight and constant improvement on behalf of our clients remains one of our core principles. Ultimately we are judged on our ability to deliver risk-adjusted returns to clients over time, and we stand by our record as a testament to the prowess of our investment professionals and the strength of our firm culture. Private equity has come a long way since the early days of leveraged buyouts. Today, the personal equity universe spans numerous strategies with varying levels of risk and highly dispersed returns across a vast and ever-evolving universe of opportunities.

The complexity and scope of this opportunity set—and the importance of finding and investing with the limited universe of managers who can deliver performance—requires extensive resources and specialized expertise.

That's why our senior private investments team, with an average of nearly 20 years of industry experience, is located around the globe to help us find and access the funds that can drive portfolio out-performance. As one of the earliest proponents of private markets investing, we have been partnering with sophisticated institutional and family investors to shape the global private markets investment landscape for five decades. Ranieri Asset is a leader in investing in private markets, often being the first stop for new and emerging managers spinning out from larger firms.

And while private investments have consistently proven to drive portfolio performance for investors with meaningful allocations, there is a wide dispersion in returns between the best and the rest.

That's why we have continually invested in the resources, experience, and infrastructure to source, evaluate, and access high-conviction private investments around the globe.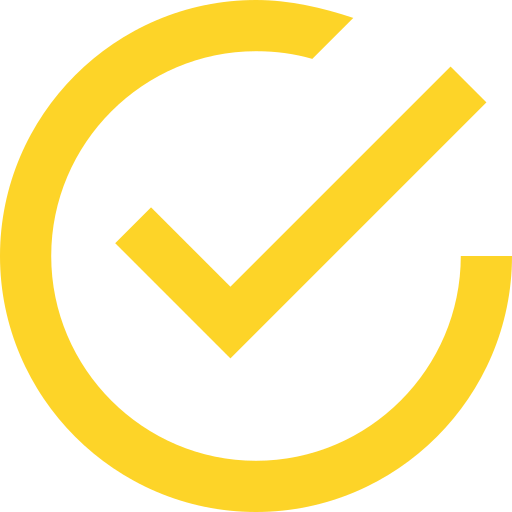 We believe in building relationships with clients and offer the highest level of service support

What we do
---
About us
Ranieri Asset manage a range of equity, fixed income, private equity and hedge fund strategies on behalf of institutions, advisors and individual investors around the globe.
At Ranieri Asset, we understand that successful financial management is not just about growing wealth—it's about preserving and optimizing it. We pride ourselves on delivering a comprehensive suite of portfolio management and retirement planning services. But what truly sets us apart is the exceptional standard to which we hold our portfolio management professionals.


Diverse Expertise Under One Roof
Diversity in perspectives and expertise is crucial in the ever-evolving financial landscape. Our team comprises experts who have their fingers on the pulse of various coins, markets, economies, and strategies. This breadth of perspectives encompasses:
Equity and Credit:
Ensuring balanced investment strategies.
Public and Private:
Leveraging both public markets and private opportunities for a holistic approach.
Long and Short:
Adapting to market trends for consistent growth.
Large and Small Investment Disciplines:
Casting a wide net to catch a broad range of opportunities. Such diversity enables us to craft portfolios with high active shares—a testimony to our dynamic management capabilities.
Balancing Risk and Return
Our longstanding mission has been clear: pinpoint investments that balance risk and return ideally. This commitment has been unwavering throughout our storied history. The pillars of our strategy include:
Advantaged Sourcing:
We're always searching for unique, high-potential opportunities.
Resident Knowledge: We focus on what we know best, harnessing our in-depth expertise.
Operational Value Addition:
We provide tangible, functional enhancements beyond financial inputs. Unlocking Potential with Specialized Teams Our specialized private equity, real estate, and data infrastructure teams are more than passive observers. They are deeply engaged with our portfolio investments, working hand in hand to drive value and help each asset reach its zenith..
Ranieri Asset's Multi-Forum Approach: Collaborative Insight for Optimal Investment The finance world is no longer just about numbers—it's about collaboration, testing new horizons, and bringing the brightest minds together to champion the most innovative and informed investment strategies. At Ranieri Asset, we recognize the power of collective insight and have seamlessly integrated this ethos into our operations. Our unique multi-forum approach to investment ensures that our strategies are sound and continually refined.

Formal Assemblies: Convergence of Expertise The first tier of our collaborative model revolves around formal assemblies. These meetings bring together our investment professionals and various research teams, creating a platform where meticulous research meets practical application.

The Power of Peer Review: Each assembly allows our professionals to present their findings, get feedback, and fine-tune their ideas. Peer review ensures that no stone goes unturned and that every strategy is tested against the team's collective wisdom.

Synergy with Research Teams: Our research teams play an instrumental role, offering data-backed insights and the latest market trends. Collaborating with these teams ensures that our investment strategies align with the market's pulse.

Informal Connections: The Serendipity of Insight Beyond the structured setup of formal assemblies, Ranieri Asset champions spontaneous collaborations. Some of the best ideas arise from casual conversations, and we're dedicated to fostering an environment where such interactions are encouraged.

Shared Passion: Our professionals are united by a dedication to investment excellence. The results can be magical when like-minded experts cross paths—whether in the hallway, over a coffee, or during an impromptu brainstorming session.

Bridging Diverse Perspectives: Casual conversations often bring together professionals from different niches within the asset management space. These diverse viewpoints can lead to a more holistic understanding of investment strategies and potential pitfalls.
Risk Management
In the intricate realm of global asset management, trustworthiness is paramount. Ranieri Asset is a beacon of this trust, having won the confidence of discerning investors worldwide. The heart of our promise lies in achieving the delicate balance between risk and reward.


A Legacy Carved Through Time
Our reputation as risk management experts isn't merely an ascribed title; it's a badge of honor earned through weathering numerous market cycles and crises over our illustrious years of service. Time has been our rigorous examiner, and with each test, we've emerged more refined and adept.
Comprehensive Analysis for Optimal Returns
Ranieri Asset employs a unique blend of quantitative and qualitative assessment tools. This dual-pronged approach enables us to unearth exclusive, hard-to-find sources of return in both public and private global markets. Our dedicated focus on discretionary investment activities is testimony to our unwavering commitment. Our seasoned professionals shine here, harnessing their vast experience to spot potentially lucrative investment opportunities that may elude others.
An Analytical Approach across Diverse Strategies
Diversification is critical in the unpredictable world of asset management. Our multifaceted investment strategies range from systematic to directional to hybrid. And at each step, our analytical approach ensures that data and insight back each decision.
Risk Management: The Heartbeat of Ranieri Asset
If there's one element that truly encapsulates our ethos, it's risk management. It's not just a function or a department within our organization – it's our core. Our staunch belief is that proficient risk management distinguishes firms that survive and flourish in the long run from those that falter.
To ensure that this principle permeates every layer of our organization, each member of Ranieri Asset dons the hat of a risk manager. Our esteemed risk committee steers this collective responsibility, which meticulously evaluates risk on various fronts. Furthermore, they deftly manage capital allocation across our diverse strategies, ensuring that each penny invested is done judiciously.
In today's fast-paced and highly connected financial landscape, the quest to outperform markets and achieve superior returns hinges on spotting and capitalizing on market inefficiencies. Ranieri Asset is at the forefront of this pursuit, employing a distinctive blend of rigorous statistical analysis, hands-on market knowledge, and sophisticated computational techniques.

Harnessing Market InefficienciesMarket inefficiencies arise from myriad sources, from information asymmetry to behavioral biases of market participants. Ranieri Asset aims to pinpoint these inefficiencies by formulating hypotheses, rigorously testing them, and validating the findings. Two pillars underpin this robust approach:
Practical Market Knowledge: This ensures that any hypotheses are grounded in real-world considerations, accounting for the nuanced ways markets operate.
Advanced Computational Methods: These provide the tools to precisely dissect, model, and analyze market dynamics.
Human Analysis: The Cornerstone of Strategy While algorithms and computational models offer invaluable insights, human judgment remains irreplaceable. Ranieri Asset places a significant emphasis on human analysis to discern and exploit pricing inefficiencies across a diverse set of asset classes, whether they're in public or private domains. This melding of human intuition with computational power provides a unique edge, allowing for deeper insights and better decision-making.
Collaborative Investment Approach: Ranieri Asset's investment ethos thrives on collaboration. By pooling together the vast domain expertise of investment teams, the firm can navigate the complex terrains of the financial markets, adapting and pivoting in response to its ever-shifting dynamics. This collective intelligence ensures that decisions are comprehensive, well-informed, and agile.

Hybrid Systematic and Directional Strategies: The innovation lies at the heart of Ranieri Asset's approach—the firm endeavors to spot investment opportunities through a hybrid model that marries systematic strategies with directional insights. For example, while a quantitative model might flag an investment opportunity based on historical data and mathematical forecasting, it might not account for an unprecedented market event—a piece of information that might be available to one of Ranieri's seasoned analysts. Such integrative tactics ensure investment decisions are data-driven and aware of the current market pulse.
Why us?
---
At Ranieri Assets, we approach investment management differently than majority of firms. We serve our clients with integrity, putting your interests before anything else, with transparency and well rooted rules not influenced by market fads or media hype. As one of the earliest proponents of private markets investing, we have been partnering with sophisticated institutional and family investors to shape the global private markets investment landscape for five decades. Ranieri Asset are a leader in private markets investing, often being the first stop for new and emerging managers who are spinning out from larger firms.
And while private investments have consistently proven to drive portfolio performance for investors with meaningful allocations, there is a wide dispersion in returns between the best and the rest.
That's why we have continually invested in the resources, experience, and infrastructure to source, evaluate, and access high conviction private investments around the globe.
Clients first.
Ranieri Asset is deeply attuned to each client's unique combination of investment goals, risk tolerance, and income and liquidity requirements; we act in partnership to address them as they change with time. Our disciplined approach to diversification and strict adherence to focused investment gives our partners access to a well-diversified portfolio of high-quality opportunities in a low-cost investment vehicle.

Ranieri Asset brings an aligned operating style with deep principal investment and industry experience, a fast and focused decision-making process, capital flexibility, and our network's power to every partnership. Since inception, we strived o live up to those principles.
Industry leadership.
Our teams are independent with a strong culture. Ranieri's Asset value experience and clients' objectives are what pilot us. We continue to value the free exchange of ideas in pursuit of insight that might otherwise go unnoticed. While we are recognized as pathfinders of quantifiable investing, we also have considerable expertise in areas that involve fundamental analysis or portfolio manager discretion. Ranieri Asset engages actively in regulatory and trade group committees to promote best practices and weigh in on key policy issues.

Ranieri Asset spends time extensively searching the globe for talented individuals. We invest in those who can think creatively and put their egos aside to get things right, empowering them to put in their best work in an environment where they are free to express the unique parts of their personality. Our teams have decades of deep industry experience and substantial transactional expertise.
Technology
Ranieri Asset Management is a beacon in the contemporary financial landscape, leveraging state-of-the-art technology as its spine and vision. By marrying data-driven decisions with top-tier technological resources, we've evolved beyond traditional limitations, embracing cloud computing for universal accessibility, deploying AI for unmatched market foresight, and integrating cutting-edge apps for a frictionless client experience. Our dual commitment to automation and data analytics streamlines operations and provides profound market insights. As a result, our technological prowess doesn't just enhance our efficiency; it propels us to a global leadership position, redefining client expectations in asset management and underscoring our commitment to unparalleled service and results.
OUR APPROACH
---
Advantaged Sourcing Our team identifies opportunities based on deep networks, extensive industry knowledge, and a proactive approach.

RESIDENT KNOWLEDGE
Our investment teams have decades of deep industry experience, extensive "hands-on" operational skill sets, and substantial transactional expertise.
OPERATIONAL VALUE CREATION
Ranieri Asset tailor our operational support to the needs of each specific investment, making world-class resources available and avoiding a one-size-fits-all approach. Ranieri Asset supports our investments through organic growth, talent development, and technology enablement. Most critically, we pride ourselves on being collaborative, engaged partners for our portfolio companies' management teams.
POWERFUL PARTNERSHIPS
Since our inception, Ranieri Asset has been committed to building enduring relationships with our investors, operators, and advisors.

Ranieri Asset gains an advantage in the market due to our team's experience, which offers us resources that give us an edge over our peers. A comprehensive, diversified investment approach complements our advantage.

Our growth since inception is fueled by a diverse investor base increasingly seeking to gain or increase access to the private equity asset class. Ranieri Asset believes that offering clients a flexible approach that provides access to quality fund managers through various investment solutions is essential.

At Ranieri Assets, we value a collaborative environment. We keep an open and curious mind when evaluating investment opportunities, yet remain highly disciplined in our selection.

Ranieri Asset has developed several investment solutions to assist investors with their goals of accessing the private equity asset class. These programs can accommodate investors of various sizes and provide access to different sectors (i.e., buyout, venture capital, growth, distressed/turnaround, and credit), vintage years, geographies, industries, and stages. Ranieri Asset work very closely with investors in finding the right solution for their portfolios and developing programs utilizing various approaches.


PRIVATE EQUITY:
Led by seasoned senior professionals, our investment teams have strong transactional, operational, and analytical expertise enabling them to oversee an investment from sourcing and acquisition, through the value creation phase, and to the eventual sale of the business.

Throughout our hold period, our talented investments teams collaborate with our operating professionals and management teams to build stronger, more resilient businesses. .
EXPERIENCED SOLUTIONS PROVIDER
Ranieri Assets has almost is surrounded by solid experience building alternatives solutions on behalf of institutional investors. Our infrastructure has been designed with the aim of maximizing investment returns through a solutions-based, customized approach.
VALUE OF PARTNERSHIP
Ranieri Asset have significant experience building long-lasting relationships by providing flexible investment solutions that can evolve over time. For the benefit of clients, Ranieri Asset have made fee negotiation an integral part of our investment process while maintaining our focus on the quality of managers with whom we invest.
DIVERSIFYING INVESTMENT SOLUTIONS
Ranieri Asset source niche exposures that enable us to build customized solutions. These solutions stand-alone as diversifying alternatives allocations or can be designed to complement existing holdings in traditional asset classes.
Ranieri Asset Understand The Power Of Partnership
Our philosophy of aligning interests has been a guiding principle of our success. Ranieri Asset partners with exceptional entrepreneurs, management teams, and corporations that share a common vision for maximizing value creation, and we structure each investment to align the economic interests of all parties. The philosophy of aligning interests has been a guiding principle of our success. Ranieri Asset partners with exceptional entrepreneurs, management teams, and corporations that share a common vision for maximizing value creation, and we structure each investment to align the economic interests of all parties.
ALIGNED TO INVESTOR GOALS.
Our globally consistent approach ensures we remain focused on helping investors achieve their goals. Every investor is unique. Whether it's a tailored solution to ensure your plan is fully funded or the steady income to fund a great life after work, our approach ensures we remain focused on helping investors achieve their goals.

Ranieri Assets is one of the world's leading independent asset managers. We are primarily investors before anything else.